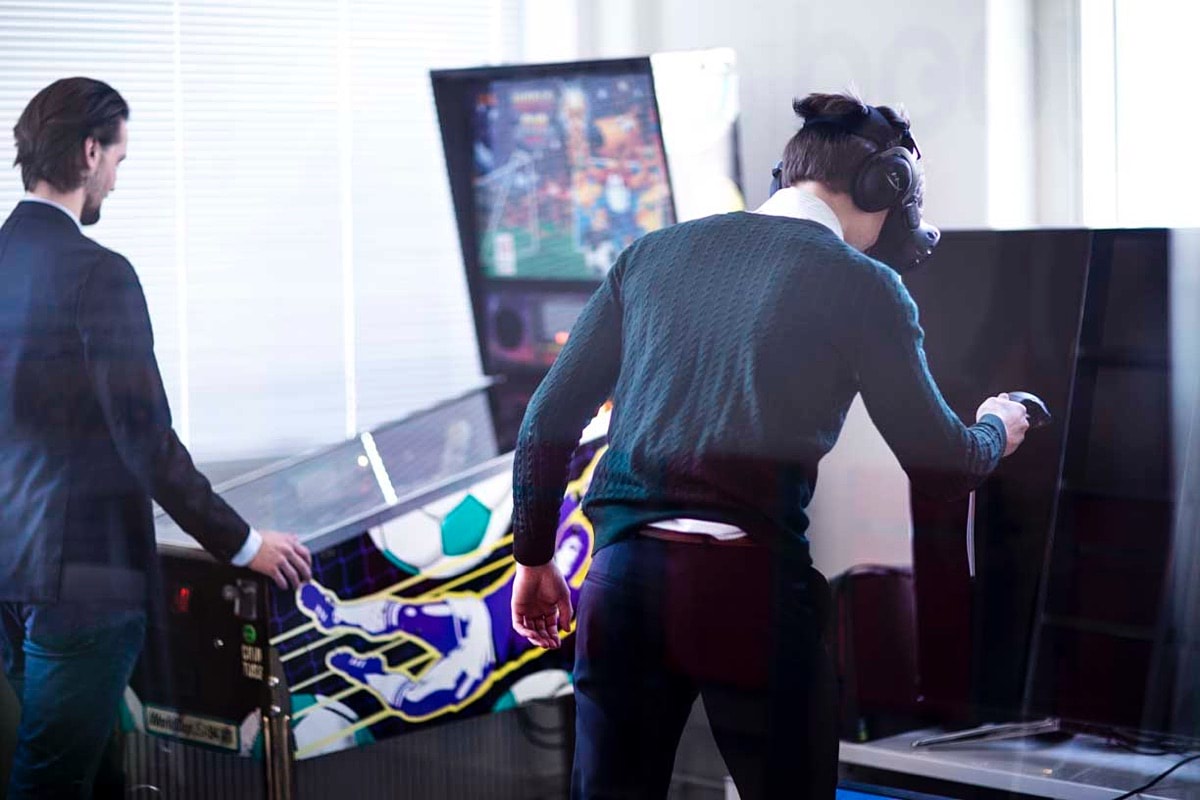 Do you have a passion for customer support, digital marketing, and tech? That's a good start. Do you get an itch when you think there's more that can be done? Even better. Do you believe real service comes from the heart? That's perfect! Because it's exactly what we're looking for in our new Tech support colleague!  
About us  
Adway is a data-driven talent acquisition partner that streamlines and maximizes the Nordics' foremost employer's candidate pools and takes their employer brand to a whole new level. We were founded in 2017 and has grown rapidly over the years with an increase in turnover of over 500%. We are still in an expansion phase with new offices in major markets across Europe, such as London, and with extensive experience in marketing, recruitment, and software as a cloud service, we place organizations at the top of people's minds and first in choice.  
About the Job 
At Adway our main priority is to ensure that our customer gets the best support possible. Your goal is to ensure that Adway's client's job adverts run smoothly and support them with the help they need to be a satisfied customer. There will also be administrative tasks related to onboarding new customers and optimize existing accounts. 
You Will 
Have responsibility for a broad range of tasks at our support department. This means that you represent Adway regarding all technical matters towards our customers and are responsible for handling support matters from our customers and partners. The technical matters are of varying difficulty and scope, which offers you to develop your problem-solving ability.  
This is a coordinating role and involves communication with the market and the development department. It is therefore important that you have good communication and social skills and value teamwork. 
Furthermore, you will: 
Make sure that our customer and partners job adverts are published and run flawlessly 
Make changes to our customers' configurations 
Administer changes to new technical implementations
Answer customer questions through email 
Set up ad accounts and install tracking pixels. 
Ensure that the content of the job adverts complies with existing policies and appeal blocked adverts in the ads networks 
Part of your daily work will include ongoing dialogues with customers, users, and partners. 
 About You 
We believe that the ideal candidate has studied IT and/or have experience from something similar for at least two years. It is also a plus if you have worked with customer service/service professions and with different types of problem-solving. It's important that you have an interest in learning IT and digital marketing and that you value working with problem-solving because a large part of your job duties will include this.  
 In order for you to succeed with us, we believe that you are service-oriented, accurate, and stress-resistant. You are a team player who likes to work in a group but also enjoys working independently. You thrive in an environment where we share knowledge with each other and are at the forefront of services and technology. You also like talking to people through chat and email and are personal in your communication.
  What we value in you as an applicant: 
Curiosity and drive to want to improve processes and routines 
An ability to quickly understand and identify technical problems and are solution-oriented. 
You express yourself well in speech and writing in both Swedish and English 
Experience from support/helpdesk/service desk or technical support 
 It's a merit if you have experience from the following:  
Marketing automation 
Social media advertising 
Overall understanding of JavaScript 
Understanding of digital tracking e.g. via Google or Facebook Analytics and how to install or assist in installing tracking pixels and set up a proper conversion funnel. 
Facebook Business manager 
Experience of working in the case management system Zendesk or similar 
Understanding of Automation (preferably Marketing Automation). 
We offer:  
At Adway we strive to have a caring and inspiring work environment where you are encouraged to be yourself. We believe in a culture that makes everyone feel appreciated, included, and the opportunity to challenge yesterday's ideas! We've got giant goals, great people, and a culture that supports your success.
We also offer:  
An opportunity to be part of a fast-growing company with the freedom to fulfill your ideas. 
A modern environment, right in central Gothenburg. 
Leaders with long experience with building great companies.
Wellness grant.
Lots of social gatherings, after works, trips abroad, etc
Amazing colleagues!
If you suspect that this might be the job for you, hit us up! Give us a call, apply to the position, or connect with us on LinkedIn (you've probably already discovered that we have a sweet spot for LinkedIn) - anyhow, we're looking forward to hearing from you! 
Or, know someone who would be a perfect fit? Let them know!