Social Media Content Creator
Har du passion för digital marknadsföring? Vill du hjälpa några av Europas största arbetsgivare att hitta nya talanger via annonsering på sociala medier? Då har du tur! Vi letar efter flera Social Media Content Creators som vill joina oss på vår tillväxtresa. 🚀💥

Vilka är ni? 
Adway är ett ScaleUp-bolag med kontor i Göteborg, Stockholm, London och Polen. Vi brinner för att hjälpa bolag att hitta de bästa kandidaterna på marknaden. Det gör vi genom att attrahera och konvertera topptalanger med hjälp av automatiserad jobbannonsering i sociala medier. 🥳
Intressant! Vad kommer jag jobba med i denna roll? 🤔

Som Social Media Content Creator ingår du i vårt operativa team som jobbar likt en marknadsbyrå, där vi hanterar alltifrån implementationer av vår produkt till kreativt innehållsskapande så som design, copy och bild. I teamet arbetar du nära Projektledare, Content creators, samt våra Customer Success Managers.

En vanlig veckan jobbar du med att: 

Skapa innehåll för annonser på sociala medier, allt från copy, design, illustrationer och digital strategi.
Sitta med i kundmöten och pitcha idéer för kampanjer.
Sätta upp kampanjer i Facebook- och LinkedIn Ads Manager
Uppföljning och övervakning av kampanjer.

Okej, jag är intresserad! Vem är det ni söker?

Vi söker dig som...

…är en initiativrik och ansvarstagande kreatör.
…arbetat minst 1 år med Facebook- & LinkedIn Ads Manager.
…talar flytande Svenska och har mycket god kunskap i Engelska (tal och skrift).
…är resultatdriven och har ett djupt intresse för digital marknadsföring.
…vill utvecklas i ett Scale-Up bolag i stark tillväxtfas! 

Här kan du samla bonuspoäng ✌🏻
Tidigare arbetat med betald annonsering genom Google Ads, Snapchat, TikTok eller Reddit.
Tidigare erfarenhet av Figma, Photoshop och/eller Illustrator.

Vad händer om jag saknar någon av de kompetenser ni eftersöker? 👀

Ansök ändå! Vi söker flera duktiga medarbetare till vårt team och anställer inte enbart på tidigare meriter. Vi vill skapa ett starkt team med olika kompetenser där vi tar vara på varandras styrkor och utvecklas tillsammans. Klyschigt men sant

Varför ska jag börja på Adway?

Du blir en del av vår lila familj💜. Vi tror på individuell utveckling och vill att du ska växa i takt med bolaget, därför får du möjligheten att utveckla din roll på sikt utefter dina egna styrkor och intressen. 
Dessutom får du:
Jobba med internationella varumärken.
Stor kreativ frihet i ditt arbete.
Bli en del av ett snabbväxande ScaleUp-bolag med korta beslutsvägar.
Arbeta med en unik produkt som genererar stort värde för våra kunder.
Ett modernt kontor i centrala Göteborg med gratis snacks och drycker.
Roliga kollegor som älskar att hitta på saker både på och utanför arbetstid. 
Vill du bli en del av vårt team? Skicka in din ansökan redan idag!

Avdelning

Locations

Gothenburg
Related jobs
THE ADWAY FAMILY
Without great people, we wouldn't have great technology and solutions. Talent and knowledge sit at the heart of Adway and our team!

At Adway we've got big goals, great people and a culture that supports your success. At Adway, we include everyone. Whether it's to have fun, brainstorm big, or dream up what's possible — we invest in our people, their progress, and their one-of-a-kind brand.

"We empower each other to think outside the box, boost each other's strengths and have a lot of fun! If you're ready to weigh in on ways to make us even better, you'll love it at Adway." - Sofia Eriksson, Head of People & Culture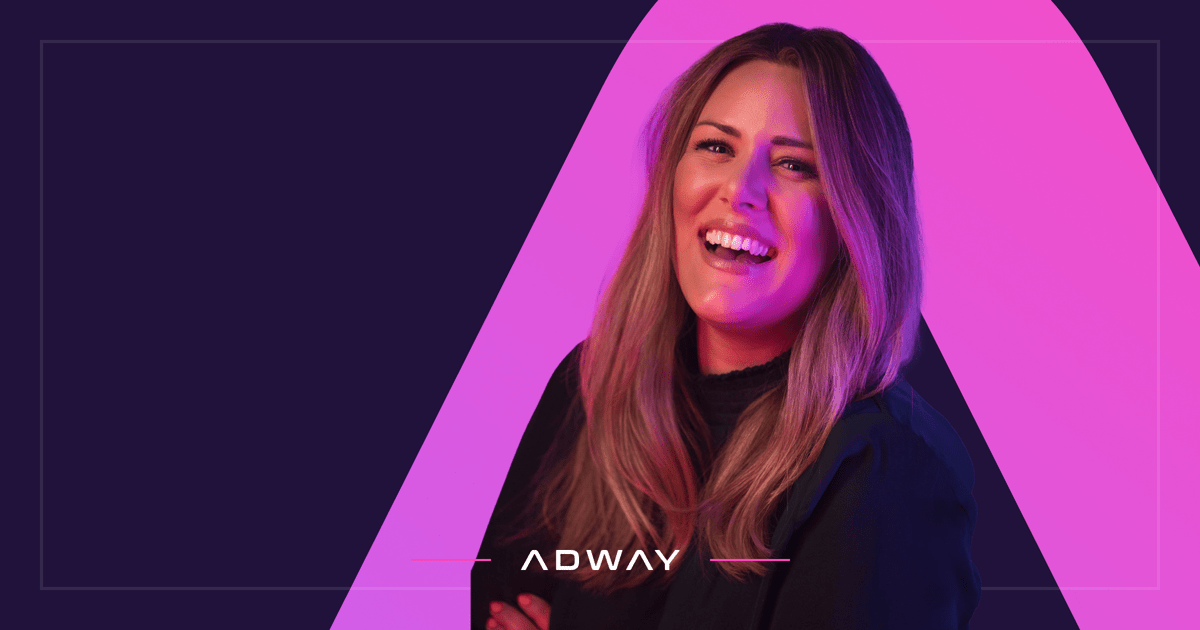 About Adway
We believe it's our mission to connect you with the best talent in the candidate market. We do that by combining social media job advertising, automation, advanced machine learning software and human expertise. As your data-driven talent acquisition partner, we support you in finding, connecting with, and converting relevant talent. All this, while ensuring your employer brand presence increases and you become their employer of choice

Already working at Adway?
Let's recruit together and find your next colleague.