Do you want to join us on our exciting and fast-paced journey

We hope so because we are looking for our next QA pro to join our tech team. Are you someone who always puts customers first by ensuring that we deliver features that are flawless and behave as expected? Are you someone who enjoys working with and improving the whole QA process? If you answered YES to these questions, you might be the one.
About us 🚀
Adways' mission is to make sure that the talent our customers look for is the talent they speak to, our purpose is to help recruiters spend time with the candidates rather than to spend time on finding them. With our software, we help our customer automize their job adverts on social media and job boards to attract both passive and active talent.

 
Why are you, as a QA automation engineer, important to us?
To continue our journey to develop a world-class product, we need to ensure that it works the way it should - right? Therefore, we are now looking for a QA engineer to strengthen our development team.

Since we are growing fast and with high ambitions, you will be an important piece of the puzzle in our success moving forward. As we now take our product to the next level, we need you to make this step possible. To say the least, you will have a big impact on our product as well as our organization. We truly believe in good quality products and we put a lot of effort into it and will continue to do so. The next step is to ramp up our test automation.

What will you do?
As a QA Engineer at Adway, you will write automated tests and maintain these, as well as perform manual testing when required.
In this role, you will have great opportunities to guide and influence the process of testing forwards. You will be responsible for setting up the entire QA process at Adway and will be given great freedom in how to set it up and which tools to use. You will work closely together with the developers, systems architect, and DevOps engineer to create the best possible QA process to deliver high-quality software with speed.

Your day to day tasks will probably look something like this:
Manual exploratory testing
Setting up and writing automated tests
Develop testing strategies
Constantly improving everything around tests, QA, and requirements
I'm interested! What should my previous experience consist of?

To be successful in this position you have at least 4 years of experience within software development, of which two years working as a QA Engineer. You have worked with test automation before and have prior knowledge of best practices when it comes to all areas of testing.
Most certainly you are a tester/QA Engineer who loves and lives your trade.
You have a high-quality mindset and know where to put your efforts to get the most out of it. You always strive to, as part of a team, deliver high-quality products.
You love automated testing but aren't afraid of manual exploratory testing either.
You have written automated tests before using Python or similar
You love being part of a team and you do all you can to make your team excel.
You support your peers in need and are not afraid to ask for help.
You are eager to learn and we're sure that you're passionate about joining a dynamic scaleup journey.
You have ideas since you are passionate about tech, you are not afraid to share them. 
As a person, you thrive in an open and friendly work atmosphere. You enjoy communicating with colleagues and discussing technical solutions as well as plans for the weekend. This role is about problem-solving across team boundaries, fusing our products together into a quality assured solution for our customers. We need an excellent problem-solver who takes ownership of areas of improvement.
At Adway we strive to have a caring and inspiring work environment where you are encouraged to be yourself. We believe in a culture that makes everyone feel appreciated, included, and the opportunity to challenge yesterday's ideas! We've got giant goals, great people, and a culture that supports your success.
Why should I join Adway?

You will be part of our purple family (as you might have noticed we have a thing for the purple color 💜). We know that without the passion, innovation, and enthusiasm our employees put into their work every day, we wouldn't be where we are today. We're growing rapidly and it wouldn't be able without our amazing people who see the value our product gives our customers. You will be part of a culture that constantly challenges ourselves to be better, share our passion with each other, and show heart in everything we do. 🔥💜
This is just the beginning of our journey; our vision is to be the leading HR- tech provider to large enterprises and recruitment agencies around the globe. We need more talented and passionate people to help us get there 🚀
We also offer:
We focus on your growth. We, therefore, offer Learning Fridays where you can spend the afternoon on your own projects and/or courses.
The opportunity to work with a unique product that brings great value to our clients which we are very proud of.
Opportunity to work with continuous product development.
Become part of a positive, supportive, and challenging culture
Visits to our offices in Stockholm, Poland, and London.
Lots of social gatherings, after works and trips abroad!

Are you up for the challenge? Then apply to the position now and help us change the future of talent acquisition! 🚀 

Avdelning

Locations

Gothenburg
Related jobs
THE ADWAY FAMILY
Without great people, we wouldn't have great technology and solutions. Talent and knowledge sit at the heart of Adway and our team!

At Adway we've got big goals, great people and a culture that supports your success. At Adway, we include everyone. Whether it's to have fun, brainstorm big, or dream up what's possible — we invest in our people, their progress, and their one-of-a-kind brand.

"We empower each other to think outside the box, boost each other's strengths and have a lot of fun! If you're ready to weigh in on ways to make us even better, you'll love it at Adway." - Sofia Eriksson, Head of People & Culture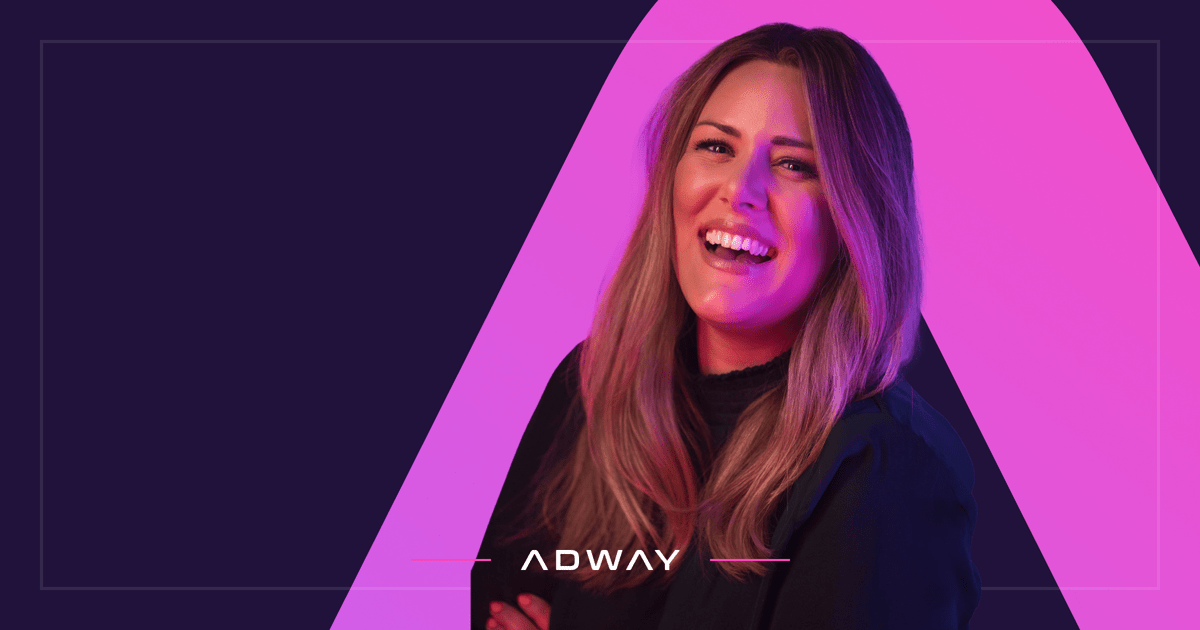 About Adway
We believe it's our mission to connect you with the best talent in the candidate market. We do that by combining social media job advertising, automation, advanced machine learning software and human expertise. As your data-driven talent acquisition partner, we support you in finding, connecting with, and converting relevant talent. All this, while ensuring your employer brand presence increases and you become their employer of choice

Already working at Adway?
Let's recruit together and find your next colleague.