Key Account Manager – Rec & Staff
Join Adway as a Key Account Manager - Drive Success in the Recruitment and Staffing Industry!
Do you have a passion for recruitment and want to be part of an exciting journey?

Join us as a Key Account Manager where you will be at the forefront of Adway's mission in the Nordics, driving revenue, enhancing client relationships, and ensuring the success of our Talent Attraction Suite (TAS). This year, we focus on promoting and selling TAS, a comprehensive suite comprising three distinct products. (Attract talents, engage candidates & convert applicants). Your role is essential for us to achieve our goals 💪
About Us 🚀
Our mission is to make sure that the talent our customers look for is the talent they speak to, our purpose is to help recruiters spend time with the candidates rather than spend time on finding them. Our software helps customers automate their job adverts on social media to increase awareness and attract both passive and active talent.  Our vision is to be the leading HR- tech provider to large enterprises and recruitment agencies around the globe. We need more talented and passionate people to help us get there 💪
What do we offer?
Development Opportunities: Join a team that's on its way to the next level, offering you the chance to grow within the company. You'll receive a secure 'crash course,' establishing a strong foundation for your career.
Work with Industry Leaders: Collaborate with some of the world's largest companies, contributing to their advertising, recruitment, and staffing solutions. Make a real difference in the industry.
Continuous Learning: Be prepared to learn and grow! We offer excellent development opportunities, ensuring you stay ahead in your career.
I'm interested! What tasks and responsibilities can I expect?
As a Key Account Manager, you will:
Drive Account Growth: Identify upsell opportunities, introduce additional services from our TAS suite, and negotiate contracts that benefit both parties.
Build Strong Client Relationships: Understand our clients' businesses, culture, and staffing needs. Cultivate relationships with key stakeholders through regular communication and face-to-face meetings.
Ensure Client Satisfaction: Address client concerns promptly, ensuring they are satisfied with our products and services.
Conduct Market and Competitor Analysis: Stay updated on industry trends and competitors, advising clients on market conditions and salary trends.
That sounds fun and challenging! What should my previous experience be?
Minimum 3 years of experience in consultative selling, recruitment consultancy, or marketing at a Recruitment and Staffing company.
Previous experience from a global Agency/Recruitment and staffing company.
Bachelor's degree in business administration, finance, sales, or related field.
You have strong negotiation skills, market awareness, and a deep understanding of the recruitment process. You have a passion for customer service and have excellent communication and problem-solving abilities.
Fluent in English and Swedish. Extra merit if you speak German, it's a new and exciting market for us!
As a person, we value individuals who are prestige-less, relationship-driven, and passionate about people 💜
But hey, please don't look too deeply at this list, at Adway we value soft skills and would love to find our next colleague who believes in our product, wants to be a part of our expansion phase with a big ambition to challenge yesterday and to show passion and heart in everything we do 💜
Are you up for the challenge? 😉 Then apply to the position now and help us change the future of talent acquisition together!
Avdelning

Sales

Role

Key Account Manager

Locations

Stockholm
THE ADWAY FAMILY
Without great people, we wouldn't have great technology and solutions. Talent and knowledge sit at the heart of Adway and our team!

At Adway we've got big goals, great people and a culture that supports your success. At Adway, we include everyone. Whether it's to have fun, brainstorm big, or dream up what's possible — we invest in our people, their progress, and their one-of-a-kind brand.

"We empower each other to think outside the box, boost each other's strengths and have a lot of fun! If you're ready to weigh in on ways to make us even better, you'll love it at Adway." - Sofia Eriksson, Head of People & Culture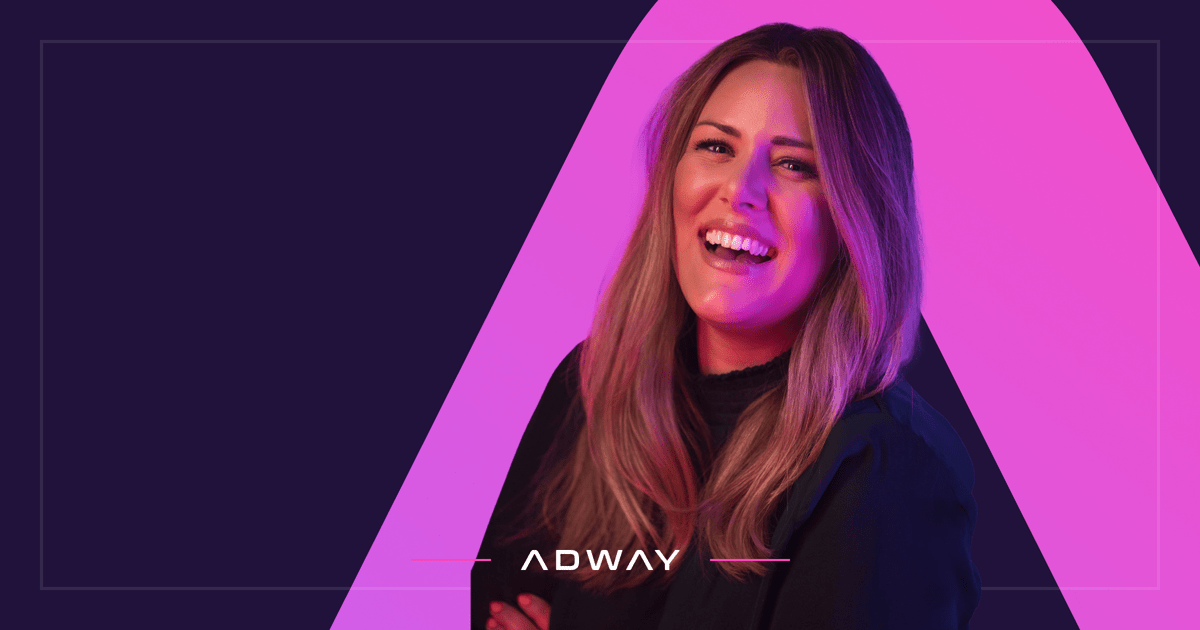 About Adway
We believe it's our mission to connect you with the best talent in the candidate market. We do that by combining social media job advertising, automation, advanced machine learning software and human expertise. As your data-driven talent acquisition partner, we support you in finding, connecting with, and converting relevant talent. All this, while ensuring your employer brand presence increases and you become their employer of choice

Key Account Manager – Rec & Staff
Loading application form
Already working at Adway?
Let's recruit together and find your next colleague.