Spontaneous job application - Gothenburg
The best company to work at!
Are you interested to join us but can't find your dream job right now?
We are always on the lookout for great talents so don't hesitate to send in your resume, call us or connect with us on Linkedin (you've probably already noticed our soft spot for social media!). Don't wait for us to call you, be the one to call first. The more we know about you, your goals and what you want to achieve in the next step of your career, the easier it is for us to match your profile for our future job openings!
About us  
Our mission is to make sure that the talent our customers look for is the talent they speak to, our purpose is to help recruiters spend time with the candidates rather than to spend time on finding them. With our software, we help our customer automize their job adverts on social media and job boards to attract both passive and active talent.
As a data-driven talent acquisition partner, Adway actively guides our customers in finding, connecting with, and converting talent efficiently and strengthening their unique employer brand. We get there by combining social media job advertising, automation, advanced machine learning software, and human expertise. 
We were founded in 2017 and have grown rapidly over the years with an increase in turnover of over 500%. We are in an expansion phase establishing new offices in major markets across Europe and backed by Spintop Ventures and Brightly Ventures!
We offer
At Adway we strive to have a caring and inspiring work environment where you are encouraged to be yourself. We believe in a culture that makes everyone feel appreciated, included, and the opportunity to challenge yesterday's ideas! We've got big goals, great people, and a culture that supports your success.
We also offer:  
An opportunity to be part of a fast-growing ScaleUp company with the freedom to fulfil your ideas and the opportunity to grow within the company.
The opportunity to work with a unique product that brings great value to our clients which we are very proud of.
A modern office in the central part of Gothenburg, stacked with free snacks and beverages at your disposal!
Leaders with long experience with building great companies.
Lots of social gatherings, after works and trips abroad.
Visits to our offices in Gothenburg, Stockholm, Poland, and London.
Flexible working hours and the opportunity to work remotely when it's suited.
Wellness grant.
Pension & Insurance (ITP1) 
Related jobs
THE ADWAY FAMILY
Without great people, we wouldn't have great technology and solutions. Talent and knowledge sit at the heart of Adway and our team!

At Adway we've got big goals, great people and a culture that supports your success. At Adway, we include everyone. Whether it's to have fun, brainstorm big, or dream up what's possible — we invest in our people, their progress, and their one-of-a-kind brand.

"We empower each other to think outside the box, boost each other's strengths and have a lot of fun! If you're ready to weigh in on ways to make us even better, you'll love it at Adway." - Sofia Eriksson, Head of People & Culture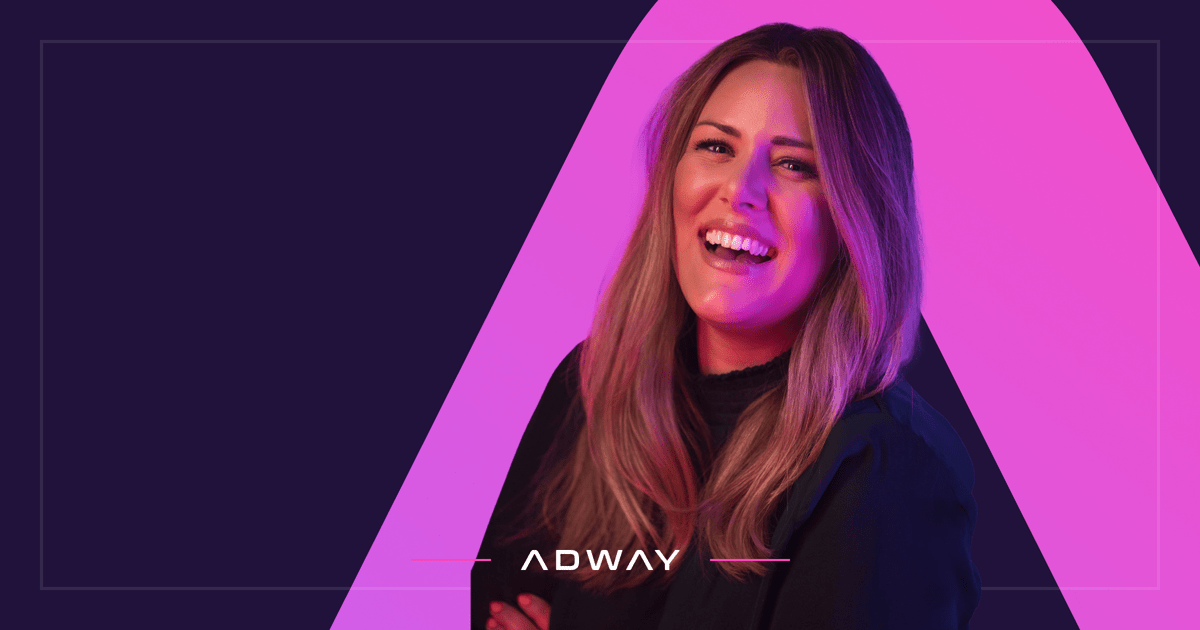 About Adway
We believe it's our mission to connect you with the best talent in the candidate market. We do that by combining social media job advertising, automation, advanced machine learning software and human expertise. As your data-driven talent acquisition partner, we support you in finding, connecting with, and converting relevant talent. All this, while ensuring your employer brand presence increases and you become their employer of choice